Our doctors' use of this specialized deep tissue laser was not a "light" choice. Given our doctors' advanced pain management training, we had the opportunity to research many different therapies and modalities throughout the years.
The Lite Recovery team is using the same deep tissue laser used by more professional athletic teams and sports programs than every other laser on the market combined.
Some of the professional teams and sports programs that use this same deep tissue laser include: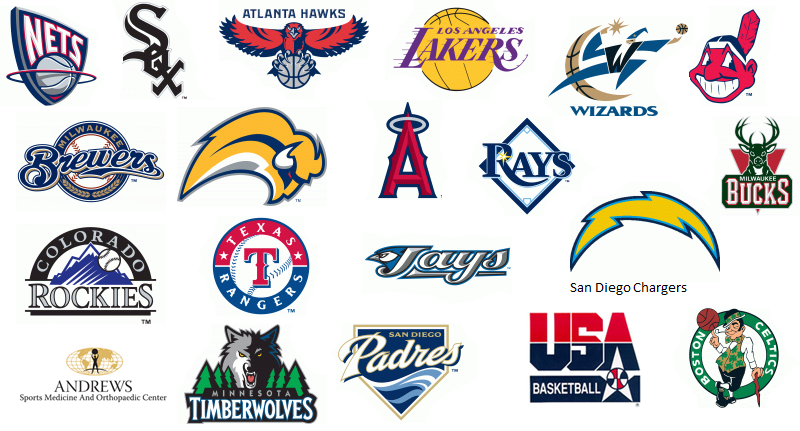 This same laser is also used at the Rehab clinic attached to James Andrews, MD clinic, so it has probably been used on more high-end athletes than any other laser.
You can see we are in good company.
This is the reason why more athletes — professional and amateur alike — will seek care with our doctors as part of their overall rehabilitation. We will work with all athletic training staff members to coordinate treatment sessions that will complement your rehab.
Cutting Edge Advance Uses
In recent athletic events our laser has been used during pre-competition warm ups. Athletes have used the laser to decrease their warm-up time and increase circulation and blood flow to various muscles and joints prior to the activity. The results in both performance and recovery have been amazing.
Kevin Wilk, DPT and his take on deep tissue laser usage:
Most athletic programs are given the latest and greatest technologies to "try out" — and hopefully to be put to use with their athletes. The laser company gets the ability to promote that their laser is being used by these teams.
The deep tissue laser used by Lite Recovery is actually the laser that athletic teams will buy and use regularly, setting them apart from the competition.
LiteCure Deep Tissue Laser Therapy used by the Toronto Blue Jays
LiteCure Deep Tissue Laser Therapy was used by Vernon Wells of the Toronto Blue Jays to get back to action.